Research Services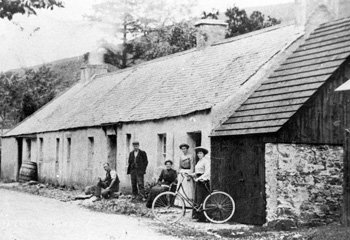 Graham and Emma Maxwell are experienced Scottish genealogists who visit the National Records of Scotland and other archives around Scotland on a regular basis. Find out more about the Scottish Indexes team here.
Our standard fee is £30 per hour for Scottish research and this covers most expenses. We have various packages that you can buy online but feel free to contact us to discuss your needs.
Four-Hour Research Package
If you have been researching online for a while it may now be time to delve into records that are not online. Perhaps you need us to research property record and deeds. You may need us to search Kirk Session records, health records and deeds.
We recommend taking research in blocks of time, each research period results in a report and a stack of documents. Although we can do large blocks or research many clients find that four-hour blocks fit their budget well. It is usually best to contact us first regarding the four-hour research package so that we can discuss your needs and give you bespoke advice.
The four-hour block or research is £120. Whether you buy the service online today, or contact us for more information, Emma will review the details of your family tree and she will be in touch as soon as possible.
Three-hour Brickwall Package
Our genealogists, Graham and Emma, specialise in helping people overcome a problem in their family tree. Hiring a researcher doesn't have to mean they do it all for you. Just like when you are renovating a house, you may be happy to do most of the work yourself but from time to time you need to call in the experts to help you out.
Graham and Emma have a high success rate in overcoming problems that have had families stumped for years, and can often do this within just 3 hours of research. The 3-hour brickwall service, which costs £90, is designed to help you overcome a problem and know which way to head next so you can continue on your journey of discovery.
You can either click below to purchase a brickwall package including up to 3 hours of research, or contact us to explain your query and see if this service is right for you. Whether you buy the service online today, or email for more information, Emma will review the details of your family tree and she will be in touch as soon as possible.
Media Consultancy
We are experts in many areas of Scottish research and our team can offer consultations for TV, films, magazines and books. Please contact us to discuss your specific request.
Public Speaking
Our genealogists, Graham and Emma, are both experienced public speakers and have given talks at a variety of events including Who Do You Think You Are? Live, Scottish Association of Family History Societies annual conference, Centre for Lifelong Learning at Strathclyde University and the CPD day of the Scottish Genealogy Network.
Please contact us if you would like Graham or Emma to speak at your event.
Full Research Service
As well as helping individuals to research their family tree Graham and Emma can research the whole thing for you and present you with a report and a family tree chart. See their website www.familytreegift.co.uk for more details.
Record Retrieval/Quick Look-up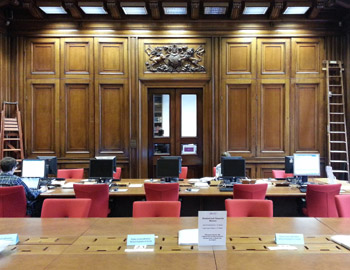 Do you need a quick lookup but live too far away from where the records are held? Perhaps you are struggling to find a Scottish birth, marriage or death record because your ancestor has a common name. Save your Scotland's People credits and get Graham to search for you.
The National Records of Scotland (formerly known as the National Archives of Scotland) has an excellent online catalogue. Perhaps you have come across something you want to search but live in New York or Brisbane. For a small research fee, Emma can search for the document you need and provide high-quality digital photographs.
Sadly not all archives allow digital photography yet, but most provide some kind of copying facility. Our standard fee, which includes PayPal fees, copy charges and travel expenses is 30 pounds per hour. Here are a list of archives and minimum fees.
National Records of Scotland - 15 pounds for 30 minutes research.
Scotland's People Centre - 15 pounds for 30 minutes research.
Mitchell Library, Glasgow - 60 pounds for two hours of research.
National Library of Scotland - 60 pounds for two hours of research.
Transcription Service
It can be very frustrating to finally locate an item relating to your family, such as a will from ScotlandsPeople, only to struggle to read it. We offer a transcription service to help you out. We can transcribe most Scottish documents. If you email the document you would like to transcribe we will confirm if we can transcribe it for you and give you a price for the transcription. There is no obligation to proceed with the transcription if the price is more than your budget, but most transcriptions cost around £35.
Scottish Family History Package - £200
Are you looking for a genealogy gift? Our 8-hour starter package is perfect for anyone who has not started tracing their family history.
We can either work with you to trace the family history and you can present the report as a surprise or you can pay for the gift then we can work with the recipient.
Tracing your family history is a rewarding and exciting experience. With every generation you discover new ancestors, more stories and begin to understand your family history more.
If you (or the recipient of the gift) were born in Scotland all we need to begin is your name and date of birth. If you can give us more information that would be great but we don't need a lot to find your ancestors and help you connect with your Scottish heritage.
We will use the 8 hours to trace a person's heritage and present the documents and report in an easy to follow report.